News
on
Monday, April 14, 2014 - 18:54

The Reject Shop operates in the discount variety retail sector in Australia serving a broad range of value-conscious consumers who are attracted to low price points, convenient shopping locations and the opportunity to purchase a bargain.
They offer a wide variety of general consumer merchandise, with particular focus on: everyday needs - such as toiletries, cosmetics, homewares, personal care products, hardware, basic furniture, household cleaning products, kitchenware,...
on
Monday, April 14, 2014 - 18:52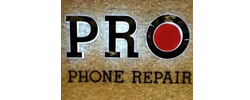 At PRO PHONE REPAIR, we understand the frustration of a broken Smartphone. Whether you wield an iPhone or Android, it is still painful. Phone repair and iPad repair is here to help; whether you are visiting one of our retail location or choose to mail in your device, Pro Phone Repair will quickly and conveniently repair smartphones, tablets and mp3 players to working condition.
Broken iPhone screens happen every day, and having one repaired used to be inconvenient and...
on
Monday, April 14, 2014 - 18:51

¡Hola! y beinvenido to El burrito's Mexican Restaurant. We are an authentic Mexican Food Restaurant situated in Albany, Western Australia. El burrito's brings the spirit of Mexico to you in our large scrumptious meals including enchiladas, tacos, nachos, queso dips and much, much more. You can wash these down with the finest Mexican or Australian beers while enjoying the ambience and atmosphere with the sound of the latest cumbias, reggaton, salsas and other great modern "exitos" (...
on
Monday, April 14, 2014 - 18:50

List your property with Australasia's leading real estate brand, comprising of nearly 12000 property professionals and 1000 franchises across 11 countries.
Pages