News
on
Thursday, August 21, 2014 - 18:38

We all love to have make-up that doesn't budge during the day, however when that make-up gets on our clothes it can be a nightmare to remove. Anything from mascara, lipstick, or foundation can sometimes ruin our favourite items. Follow these simple tips on how to remove the most common and toughest make-up stains.

Mascara

Mascara can be difficult to remove as it is a very dark colour. First of all scrape as much of the dry flakes off as you can. Then buy a great pre-stain...
on
Monday, August 11, 2014 - 21:09

The opening of a new laundrobar in Manjimup this Friday has addressed concerns within the community following last week's closure of Manjimup Spotless Drycleaning.
Manjimup Laundrobar is set to launch its washing and drying services on Brockman Street this week after being ready to open for the past six months.
Top Group WA director and Manjimup Laundrobar owner Davyd Hooper said he wanted to delay the opening of the business to avoid competition with Manjimup Spotless...
on
Wednesday, July 23, 2014 - 18:36


Monochrome is a key fashion trend this season. From day to night, black and white is always a winning combination. The statement pieces are available in knits, tops, jackets and pants. Shop now at Rockmans!
on
Tuesday, July 15, 2014 - 18:49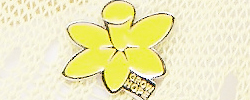 Rockmans and beme supporting Daffodil Day - 22nd August 2014

More than 118 Australians die of cancer each day, which makes Cancer Council's Daffodil day a cause that's close to many hearts.

Rockmans and beme are proud to be official supporters of Cancer Council. That's why for the 15th year in a row both Rockmans and beme will be participating in Daffodil Day on Friday 22nd August 2014. Both brands are delighted to announce that in the years they have been supporting the charity...
on
Tuesday, June 17, 2014 - 22:59

Ends Sunday 22nd June, grab yourself a bargain at Red Dot while you still can.
Take a look at some of the offers available here.
on
Monday, April 14, 2014 - 18:55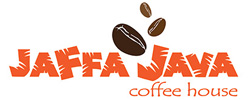 More then just a Coffee House

Find yourself in need of something quick, easy and healthy to eat? Want to sit down and relax, or get your fix on the run? Do you crave a well-crafted, robust, smooth flavored coffee to get you through the work day? Then Jaffa Java is the place for you. We provide a quality selection of simple, fresh & healthy foods, displayed in our cabinet for your perusal. Our beans are sourced from Java, Columbia and Nicaragua; and are certified fair trade so...
Pages